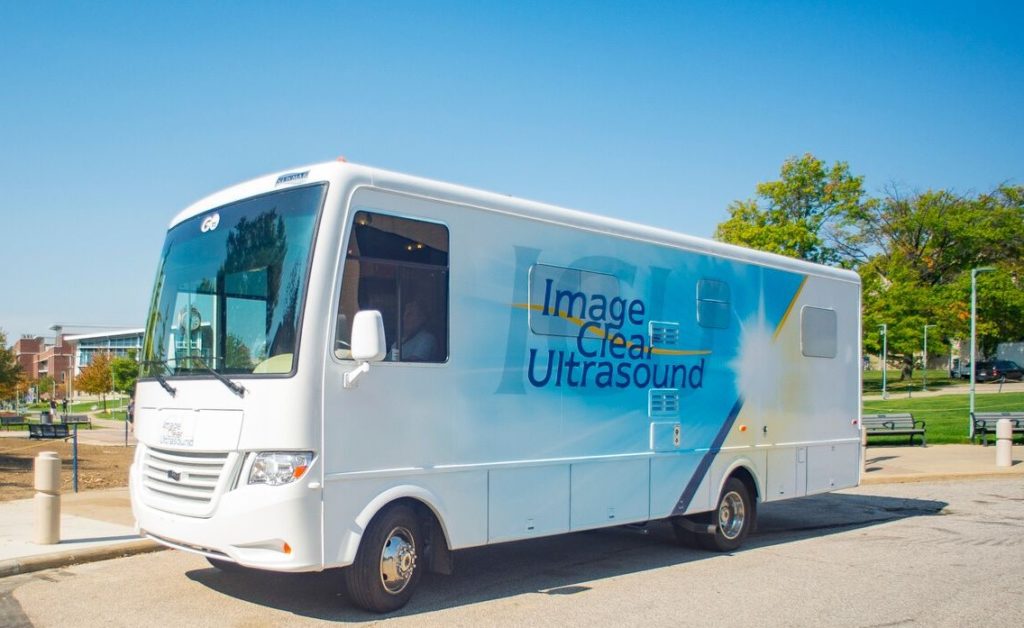 You can make a difference!
Invest in Options PRC today to invest in the future. Monthly gifts sustain the ministry. And now you have the opportunity to help bring a Mobile Ultrasound Clinic to your community. Your gift of any amount will provide services to women experiencing an unplanned pregnancy. Thank you for investing in LIFE!
The purchase of a Mobile Ultrasound Clinic is not a small undertaking. To date approximately $80,000 has been raised towards purchase of the unit. That makes the $170,000 price tag within reach with your generous support.
You can mail your gift to Options PRC, 1800 16th Ave SE, Albany OR 97322 or click the link below to make your gift online. You will be taken to a different secure site.
---
Invest in Us: Become a regular financial supporter

Consistent monthly support allows us to pay those fixed monthly costs. It takes money to pay the rent and provide services that women in unplanned pregnancies need. Please consider becoming a monthly supporter. Consider Options PRC as part of your estate planning.
Make a donation
---
Pray for us
Prayer is the foundation on which OPRC rests. Join the Options PRC prayer team and receive weekly prayer requests via email for patients, staff and volunteers.
---
Volunteer
OPRC helps women through the generosity of those who volunteer their time. Training programs are offered periodically through the year. Start by downloading an application.
DOWNLOAD A Volunteer APPLICATION
---
Schedule a tour of one of our facilities
Would you like to learn more about the ministry of Options Pregnancy Resource Center? Contact us to schedule a tour or to invite a speaker to your group.
---
Baby Bottle Boomerang Program

Organize a very simple fundraiser with your church or small group and learn about the specific ways we help our patients. Contact us and we'll help you get started! Would you consider partnering with us to make a difference in the lives of those who are in need of help?
Learn More About the baby bottle boomerang
Save