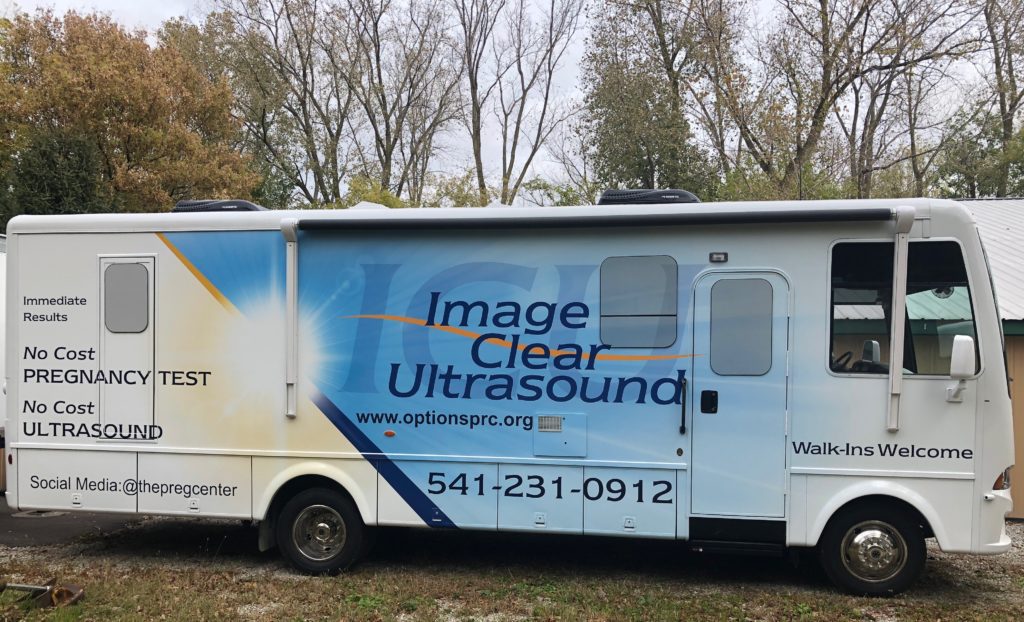 You can make a difference!
The Options PRC Mobile Ultrasound Clinic left Akron, Ohio on Friday, November 2. We are excited to welcome her home to Oregon. Everyone who supported this project with financial gifts and prayers, along with all those details large and small that had to be taken care of, have made the Mobile Clinic a reality! Our team at Options is so grateful.
Your ongoing prayers and continued support of the project are coveted. In addition to the insurance and staffing of the unit, the gas tank needs to be filled on a regular basis. You can help by providing pre-paid Visa cards so we can fill up at Costco! It will cost approximately $230 to fill the tank.
Invest in Options PRC today to invest in the future. Monthly gifts sustain the ministry. And now you have the opportunity to help support the Mobile Ultrasound Clinic in your community. Your gift of any amount will provide services to women experiencing an unplanned pregnancy. Thank you for investing in LIFE!
You can mail your gift to Options PRC, 1800 16th Ave SE, Albany OR 97322 or click the link below to make your gift online. You will be taken to a different secure site.
---