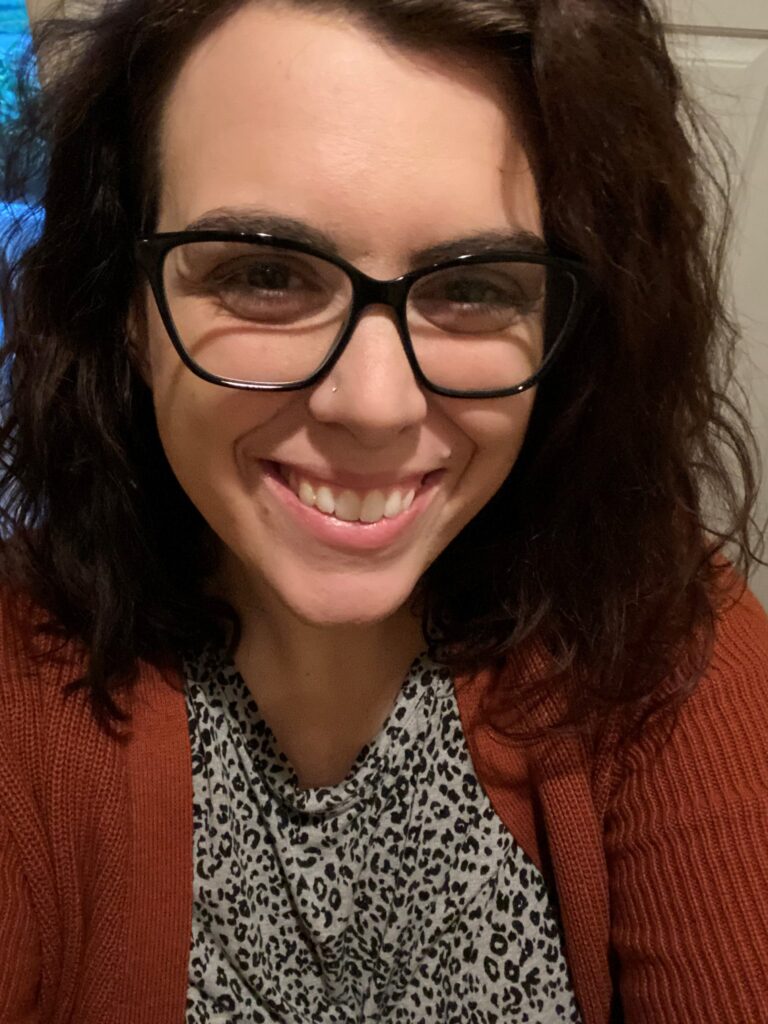 Jemima
---
What do you do at Options?
I am the clinic operations manager. I oversee the staff, volunteers, and clinic operations for both our Albany clinic and our mobile clinic. I also have the privilege of being a patient advocate. I get to walk through a patient's appointment with them, listening and asking good questions.
How long have you been here?
I have been with Options since June 2020. I started working with pregnancy centers in 2010 when I was in college. I was encouraged to start volunteering with a school education program and thought it would be a good way to practice my public speaking skills. It ended up leading me into a career that I didn't expect. I loved talking with students about difficult subjects in a way that made sense to them. I loved the challenge of creating trust and safety with total strangers in small amount of time. These skills helped prepare me for my job here at Options.
What do you enjoy about working here?
I love meeting with women in some of the most significant moments of their life. The discussion room is a safe space where women open up and share all about what they are feeling. All assumptions, judgments, and any preconceived ideas of who these women are fall at the doorway as I walk in and just listen. Hearing "I've never told anyone this before" is an honor, one I don't take lightly. To be brought into such invulnerability is a beautiful often tear-filled privilege.
Tell us more about you!
When not at Options, you'll find me working with college students at a house called Courtyard, at my church running production, testing out some weird recipe I found on Pinterest, or hanging out with my dog Moses. I love to travel and have found a little home away from home in a small village in southern Malawi Africa that I try to visit once a year. Life is beautiful and full!
What do you want people to know about Options?
I have worked a variety of jobs, internships, and volunteer positions in my life and I have never worked with a kinder and more supportive staff. These are women you can count on to always listen and genuinely care about what you're going through. I feel their support every day I work with them and our top review from our patients is how kind the staff is. I want people to know that we're the real deal. Real women who really love. Recently I read a quote from Pregnancy Help News that said, "If the Pregnancy Help Community is to be successful, we must do 'less standing for righteousness' and more 'sitting with brokenness.' And I think that's a perfect summation of our ministry at Options. We sit right in the middle of brokenness and reach out a caring hand that says "I see you and I hear you."